If architecture is the art of shaping space, structural engineering is the science that enables it. Alfred Alphonse Yee (1925-2017) stands as one of the most influential and innovative structural engineers in Hawaii's history, having helped design some of Honolulu's most complex structures, from Alfred Preis's floating Arizona Memorial to Ossipoff's Diamond Head Apartments, the first precast, prestressed concrete tower in the country. Born in Palolo and a graduate of the Rose-Hulman Institute of Technology and Yale University, Yee was a pioneer in the use of precast concrete, developing structural systems that allowed architects to build taller and faster than previously possible, even on unstable soil. By the time of his death, Yee held more than a dozen patents, many for construction systems that continue to be used around the world.
Conceived as a living exhibition that transforms the city of Honolulu into the gallery space, Alfred Yee: Modern Connections is a glimpse into an unparalleled mind and career and a document of a city in flux. In looking at Yee's work, particularly in its half-completed state, one can't help but feel a tension between past and present, human and nature, the visible and the hidden. Evident throughout is Yee's appreciation for cross-disciplinary collaboration, an aspect that is reflected in this show, which examines Yee's work not only through the lens of engineering, but also through architecture, photography, history, urban design, even law. Spanning the iconic and the mundane, Yee's influence on urban Honolulu is undeniable, and yet his legacy has not been cataloged—until now.
All content is used for educational purposes only.
Photos provided by DOCOMOMO Hawaii.
Drawings provided by Hawaii Heritage Center.
1350 Ala Moana Apartments
1717 Ala Wai
A.Y. Wong
E.E. Black's Residence Retaining Wall
Cleghorn Apartments
Diamond Head Apartments
Foster Tower
Harbor Square
Kahala Apartments
Marco Polo Condominiums
Punahou Wilder Apartments
Queen Emma Gardens
Sandalwood Apartments
Sunset Towers
Treehouse Apartments
Waipuna Apartments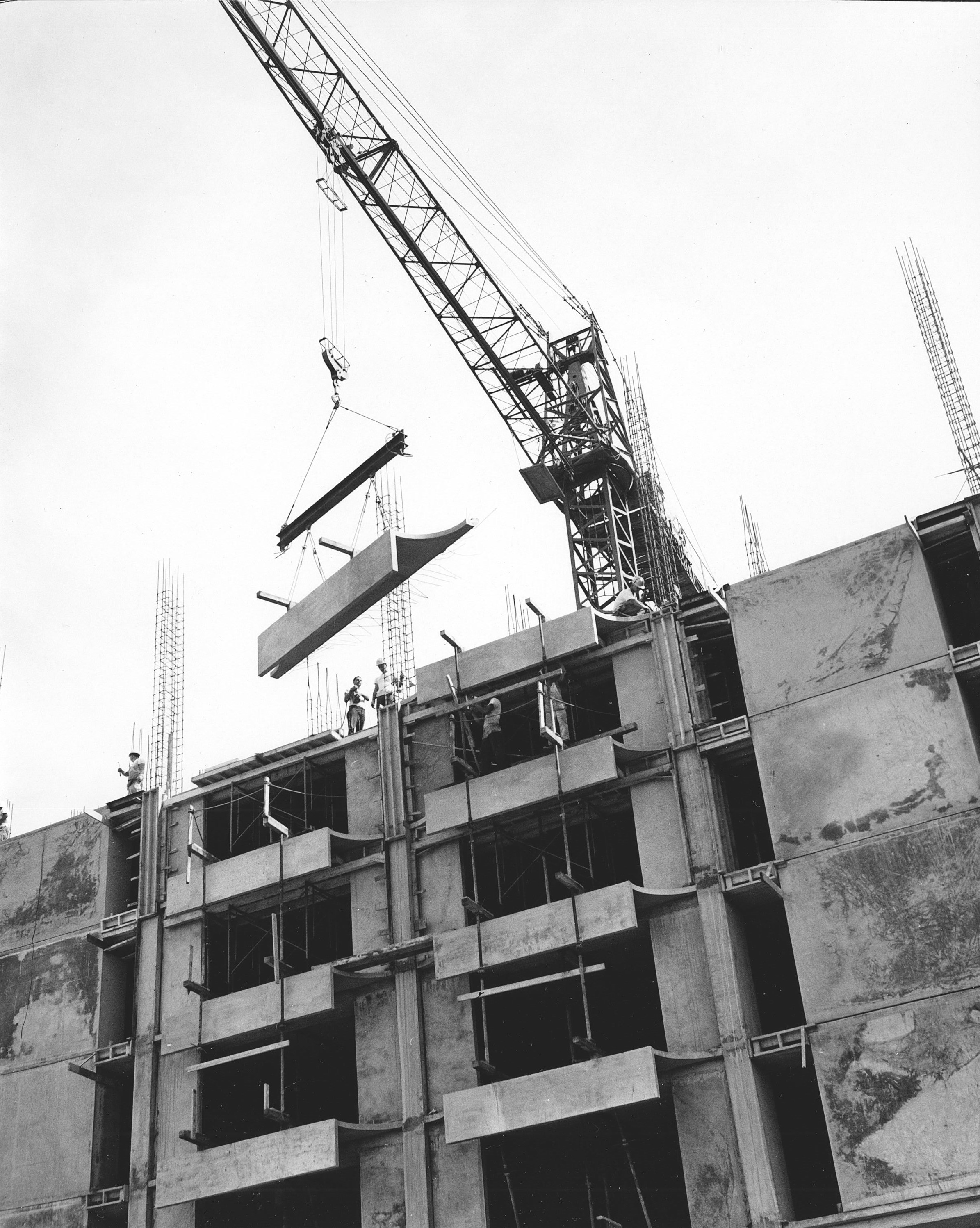 Ala Moana Shopping Center Phase II
Ala Moana Office Building (1441 Kapiolani)
American Factors
Automotive Services
Bank of Hawaii Waikiki
Bishop Trust Building
City Financial Center Tower
C.S. Wo & Sons Building
FAA Building
First National Bank of Hawaii
IBM Building
235 Queen Street Office Building

Schuman Carriage
Times Supermarket Kailua
Times Supermarket Kaneohe
Van's Furniture Store
Vohn Hamm Building
Waikiki International Terminal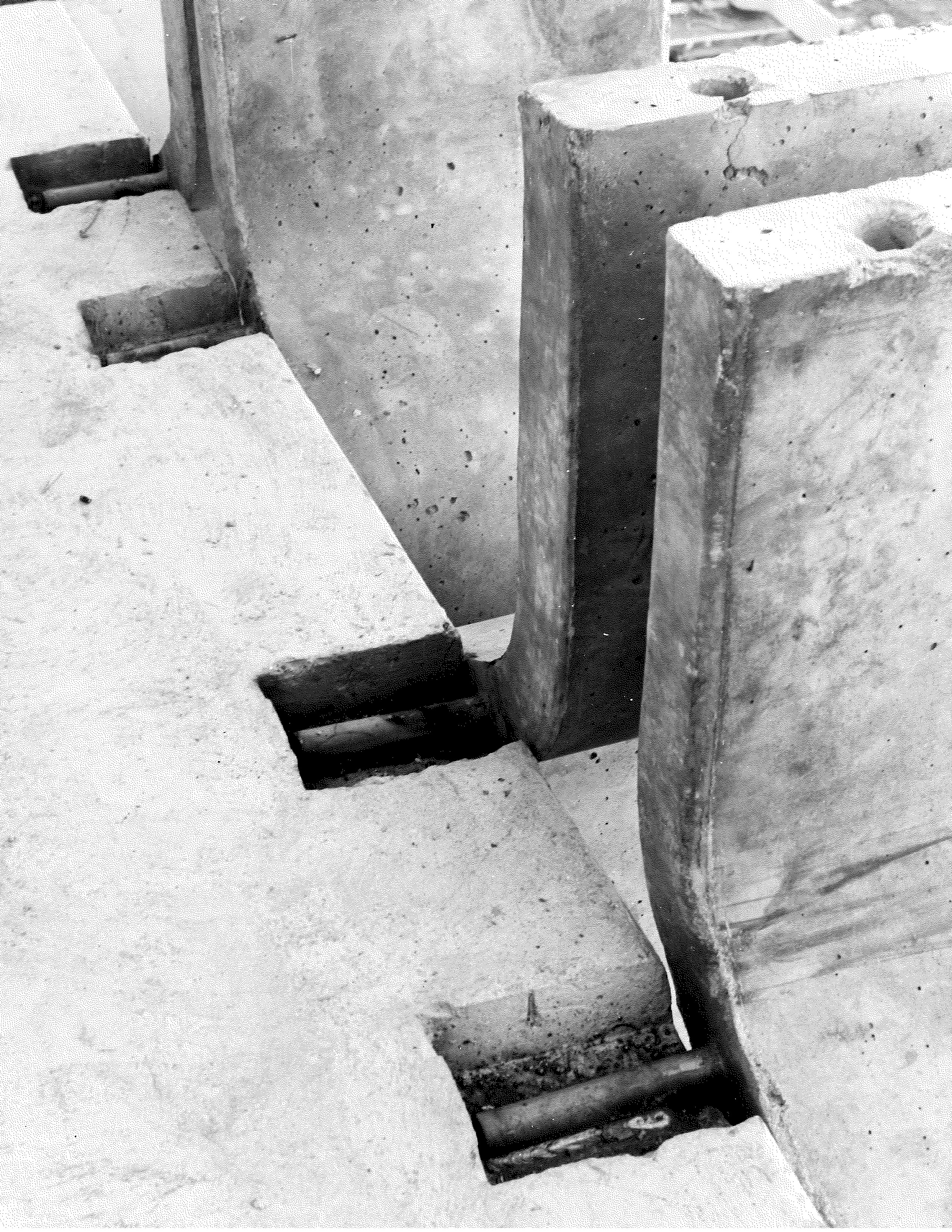 Ala Moana Hotel
Alohilani Resort (formerly known as Pacific Beach Hotel)
Driftwood Hotel
Ilikai Hotel
Kahala Hotel and Resort (formerly known as Kahala Hilton)
Kapalua Bay Hotel
Sans Souci Hotel
342 Seaside Avenue
Calvary Lutheran Church
Frank Fasi Municipal Building
Pan American Services Building
Maunawili Elementary School
University of Hawaii at Manoa Campus Center
Waialua Elementary School Cafe
Arizona Memorial
Alapai Pedestrian Bridge
Ala Wai Pier
Coconut Island Landing Pier
Hawaii Kai Bridges
Luzon Barge
Mt. Isa Railway Bridges
Rofomex
Koror - Babelthauap Bridge
Vietnam Bridge Model
Wahiawa Interchange
Ward Street Overpass
Asia Development Bank (Philippines)
Corrosion Control Hangar (Guam)
Dai-Ichi Hotel (Guam)
Dededo Housing (Guam)
Hotel Leopalace (Guam)
Housing Development (Singapore)
Magsaysay Building (Philippines)
Michigan Consolidated Gas Company
One Hundred Washington Square (Minneapolis)
Patrol Aircraft Hangar (Guam)
Power Poles (Guam)
Royal Pavilion (Saudi Arabia)
Saudi Arabia Monetary Agency
University of Guam Fieldhouse
Whangarei Harbour Cool Storage Building (New Zealand)