Fort Street Mall - Then, and No

w?



The Bishop Museum has gifted to the UH Mānoa School of Architecture a historical model of the Hackfeld Building. How do we best share this gift with the school and community? Where should it be displayed for public viewing? How do we best describe this building and share its history?
After months of study, research and model restoration, a personal visit to Fort Street Mall was needed to better understand the building and the physical context in which it existed. Exploring the Fort Street Mall surroundings exposed an understanding of not only the changes in architectural styles over time, but also how other aspects of urbanization, such as planning, interior and graphic design, and transportation studies, helped to shape the district into what it is today. As the Historic Preservation program is transferred into the School of Architecture from the American Studies Department, building an exhibition around Fort Street Mall to study its past and present becomes a vehicle with which we will have conversations on how to understand the past, focus on the present, and shape the future.
"Fort Street Mall: Then and Now?"

is the first exhibition from the Haigo and Irene Shen Architecture Gallery where the subject becomes the physical gallery. Viewers will experience actual buildings on Fort Street Mall with a self-guided tour booklet of 14 historical buildings and sites. Each building has a scannable QR code to see maps, photographs, and written information about the buildings' history and context. The exhibition is located in AIA Honolulu on Fort Street Mall.

Please join us at the opening reception this

Friday November 4th at 6:00pm

,

at AIA

Honolulu, 828 Fort Street Mall, Suite 100

.

This exhibition is organized in collaboration with AIA Honolulu, Bishop Museum, and Docomomo Hawai'i.
---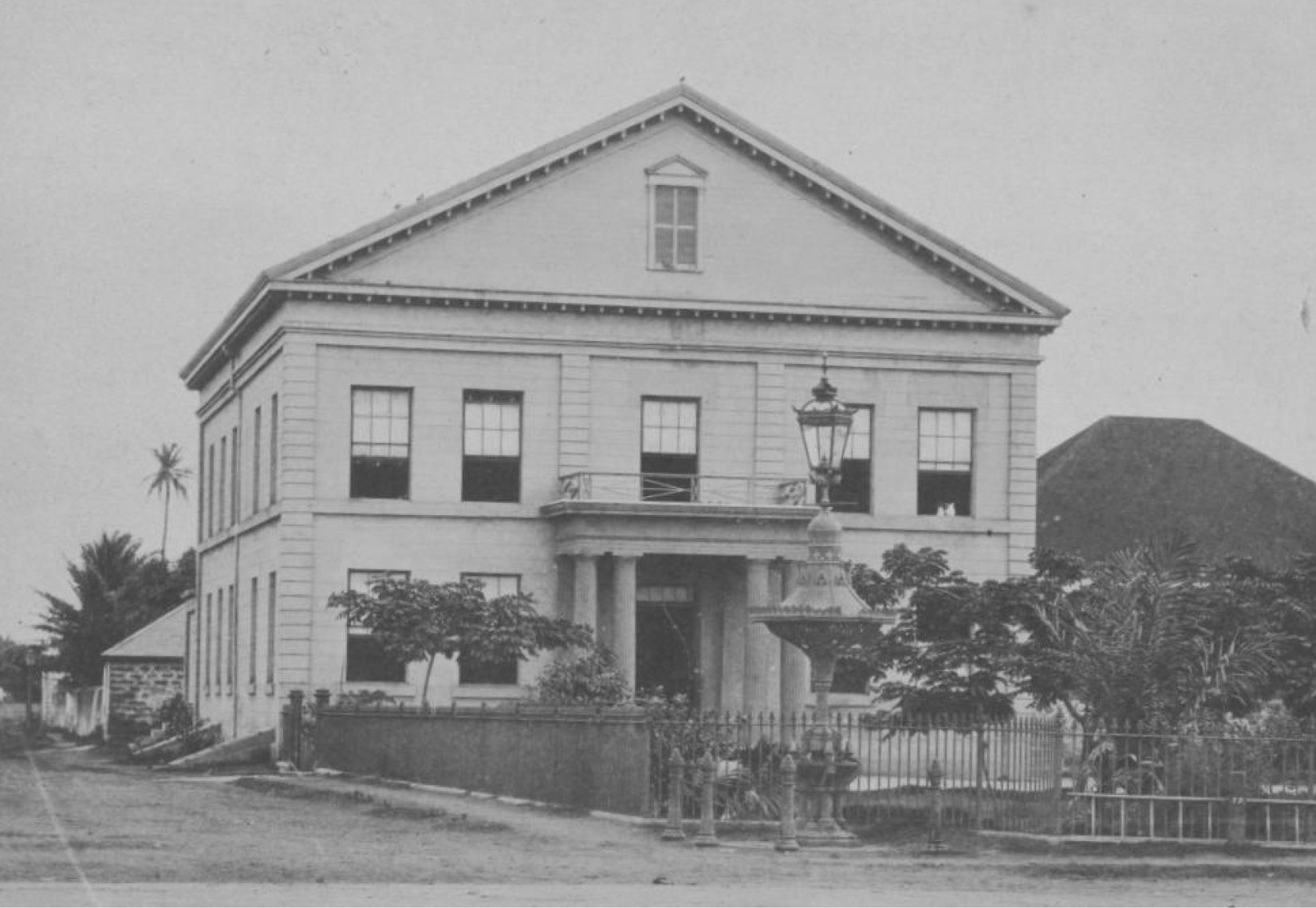 DeSoto Brown
Tony Cao
William Chapman
Kaylen Denice Daquioag
Julia Fink
Jack Gillmar
MAGIS, Hamilton Library
DOCOMOMO HAWAII
Don Hibbard
Sarah Hendrix

Karolyn Jones
Pam Kato
Mary Kodama
Charlene Lagondino
Mahany Lindquist

Haixin Ruan
Jordan Schmidt
My Tran
Aaron Yoshino
Clifford Young
Spencer Trolley